A very dramatic weekend concluded  at the Madras Motor Race Track (MMRT) near Chennai. The fifth round of the Asia Road Racing Championship (ARRC) was witness to blistering heat, brutal crashes and unforgivable rain. It was a closely fought battle among participants, but only a few emerged victorious.
With three Indian riders participating in the event, it was going to be a special weekend. The presence of Chennai-born Rajiv Sethu participating in the Asia Production 250cc segment meant that all eyes would be on him. Sarath Kumar was featured in the SuperSports 600cc segment while wild card entry, Prabhu Arunagiri, took part in the Underbone 150cc segment.
The Newbies (Underbone 150cc)
Day 1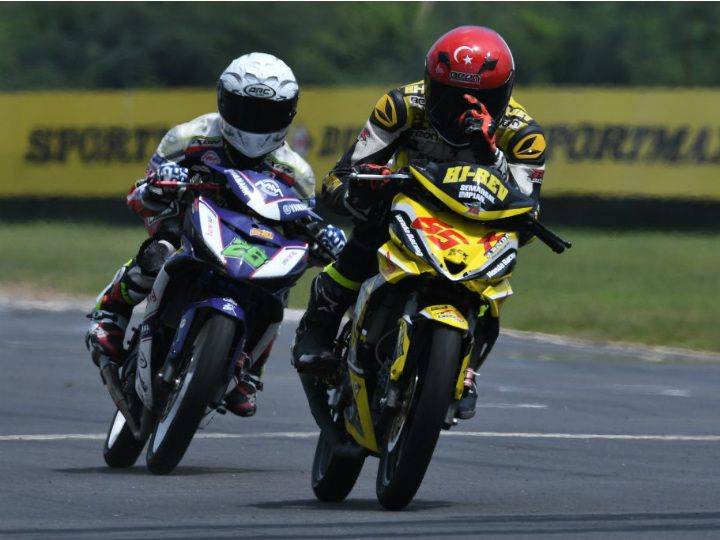 The first race of Round 5 was flagged off on a hot Saturday afternoon. The track saw a lot of action with Fakhrusy Syakirin Rostam finishing ahead of Md. Haziq Md. Fairues and Azroy Hakeem Anuar, who finished second and third, respectively. Prabhu Arunagiri, the Indian wild card entry, held onto his 13th position until the end of the race.
Day 2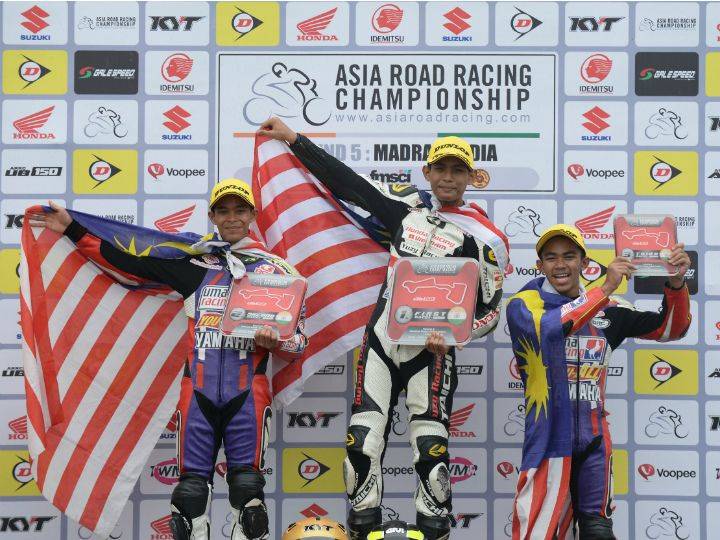 The second day at the Madras Motor Racing Track was a complete opposite of the previous one. With overcast weather and moderate rainfall, the second race was declared a "wet" one, which reduced the number of laps to just 7. This race witnessed many crashes including one at the final corner and caused the UB 150cc race to be flagged off with two laps to spare. Azroy Hakeem Anuar finished first ahead of Md. Akid Aziz and Md. Haziq Md. Fairues. Meanwhile, Prabhu Arunagiri managed to climb to 9th position. 
Overall Standings: At the end of Round 5, Md. Akid Aziz maintains his top spot in the championship with 164 points. Wahyu Aji Trilaksana finished in the second spot with 120 points. 
The Baddies (Asia Production 250cc)
Day 1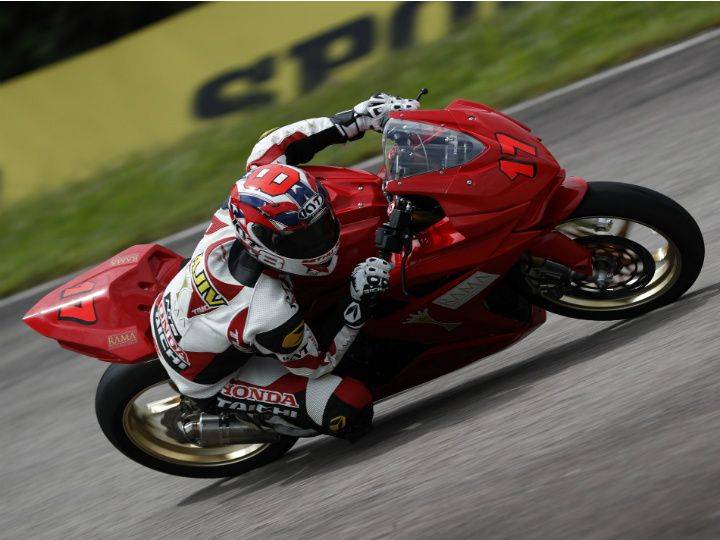 While all eyes were on local lad Rajiv Sethu's #17 bike, it was his RAMA Honda teammate, Tomoyoshi Koyama, who grabbed the headlines by finishing ahead of Anupab Sarmoon and Galang Hendra Pratama. Rajiv had a decent ARRC debut in front of the Chennai crowd by finishing 19th. 
Day 2 
Due to rough weather conditions, the race was reduced to ten laps. The AP 250 class made the switch to wet tyres before starting the race. However, it didn't make much of an impact as this race witnessed many crashes too. Galang Hendra Pratam maintained his lead over Tomoyoshi Koyama who settled for second. Takehiro Yamamoto took the last step on the podium. It wasn't a very good day for Rajiv as he crashed into another rider after moving to the 9th position from 18th. He did not feature after the fifth lap.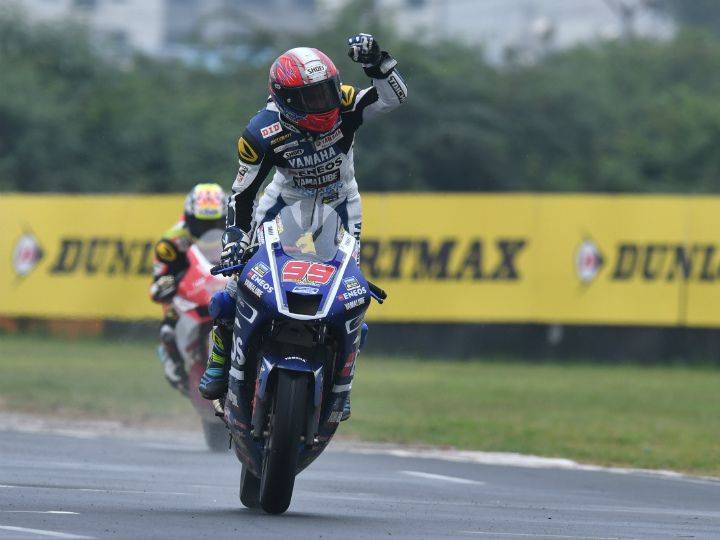 Overall Standings: At the conclusion of Round 5, Astral Honda's Gerry Salim leads the table with 186 points despite not featuring in Race 1 and finishing 5th in Race 2. Anupab Sarmoon is 40 points behind at second place with 148 points. 
The Big Boys (SS600cc)
Day 1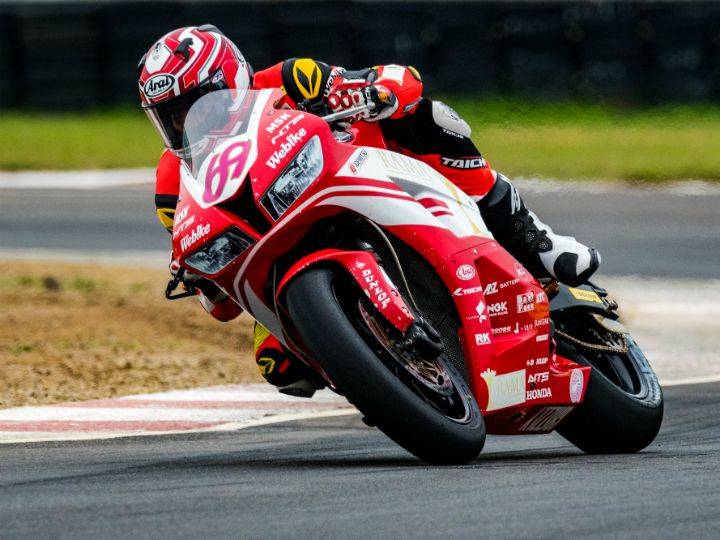 After a great qualifying session, the first race of SS600cc segment was closely fought between Md. Zaqhwan Zaidi and Taiga Hada. However, Zaidi emerged victorious with Taiga Hada finishing in the second position followed by Yuki Ito. Sarath Kumar maintained his 13th position throughout the race. 
Day 2 
The now reduced 14 lap race was up to a great start as the weather had turned sunny and the track was no longer wet. It looked like Zaidi would maintain his lead, but Yuki Ito dramatically overtook him at the end of the 8th lap and then never looked back. Taiga Hada too dropped his position to third place. Sarath, who is still recovering from his injury from last year, was trying his best to improve his performance from the first race. However, it only gained him one position as he moved to 12th.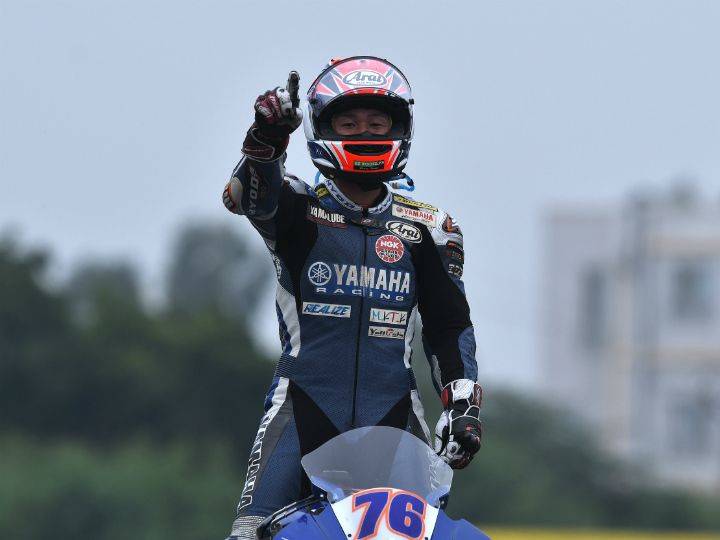 Overall Standings: Zaidi leads the table with 138 points. Ito and Hada are not far behind with 134 points each. 
Honda and TVS One Make Support Race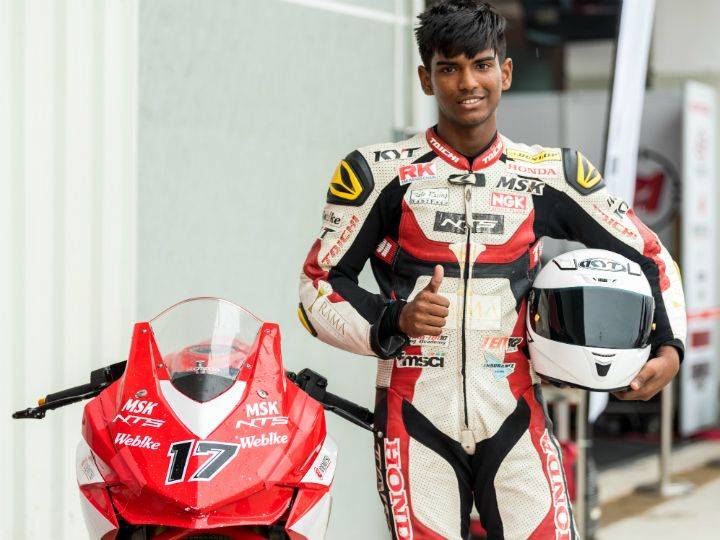 Honda and TVS conducted one make races in conjunction with the ARRC. During the first day of Honda one make support race, Deepak Ravi Kumar finished first followed by Anish D Shetty and Hari Krishnan. The TVS support race was won by Arun Muthukrishnan followed by Anand Kumar S and Sivanesan S.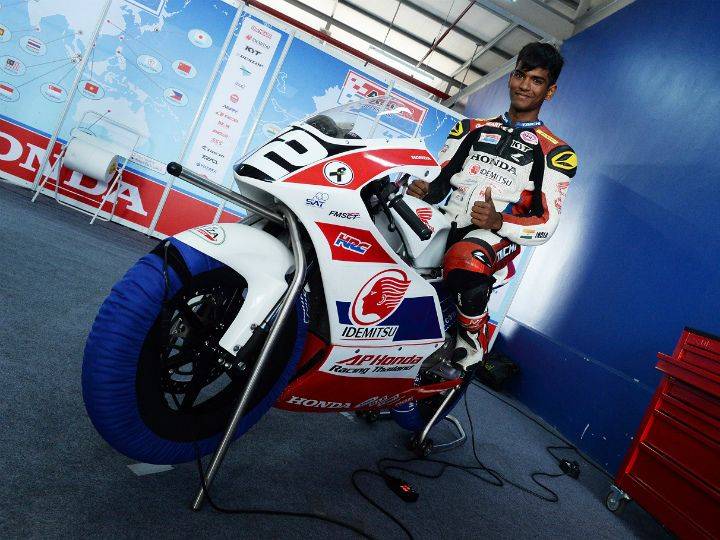 The second day of Honda one make race saw Amit Richard Topno take the title by beating Hari Krishnan R and Deepak Ravi Kumar to the 2nd and 3rd position. However, despite opting out of the race at the chance of risking an injury, Rajiv Sethu won the championship with 179 points. At the TVS one-make race, Sivanesan S gained two positions by finishing ahead of Arun Muthukrishnan and Yashas RL. 
Round 6 of the Asia Road Racing Championship will be held in Thailand on December 3, 2017.  
Article Source : ZigWheels